Get Involved

Neighborhood Watch Groups
Neighborhood Watch Groups
Neighborhood Watch is one of the most effective and least costly ways to prevent crime and reduce fear in neighborhoods. The Neighborhood Watch is the cornerstone of SBPD's crime prevention strategy because it enlists the active participation of residents in cooperation with law enforcement.
The program calls upon residents to step forward and assist the police in organizing the community into a cohesive unit working toward the goal of building a safer, crime-free neighborhood. Neighborhood Watch groups discuss neighborhood crime problems with the objective of developing solutions to local problems. South Bend Police Officers supply crime information to neighborhood watch organizations and instruct these groups in various crime prevention techniques.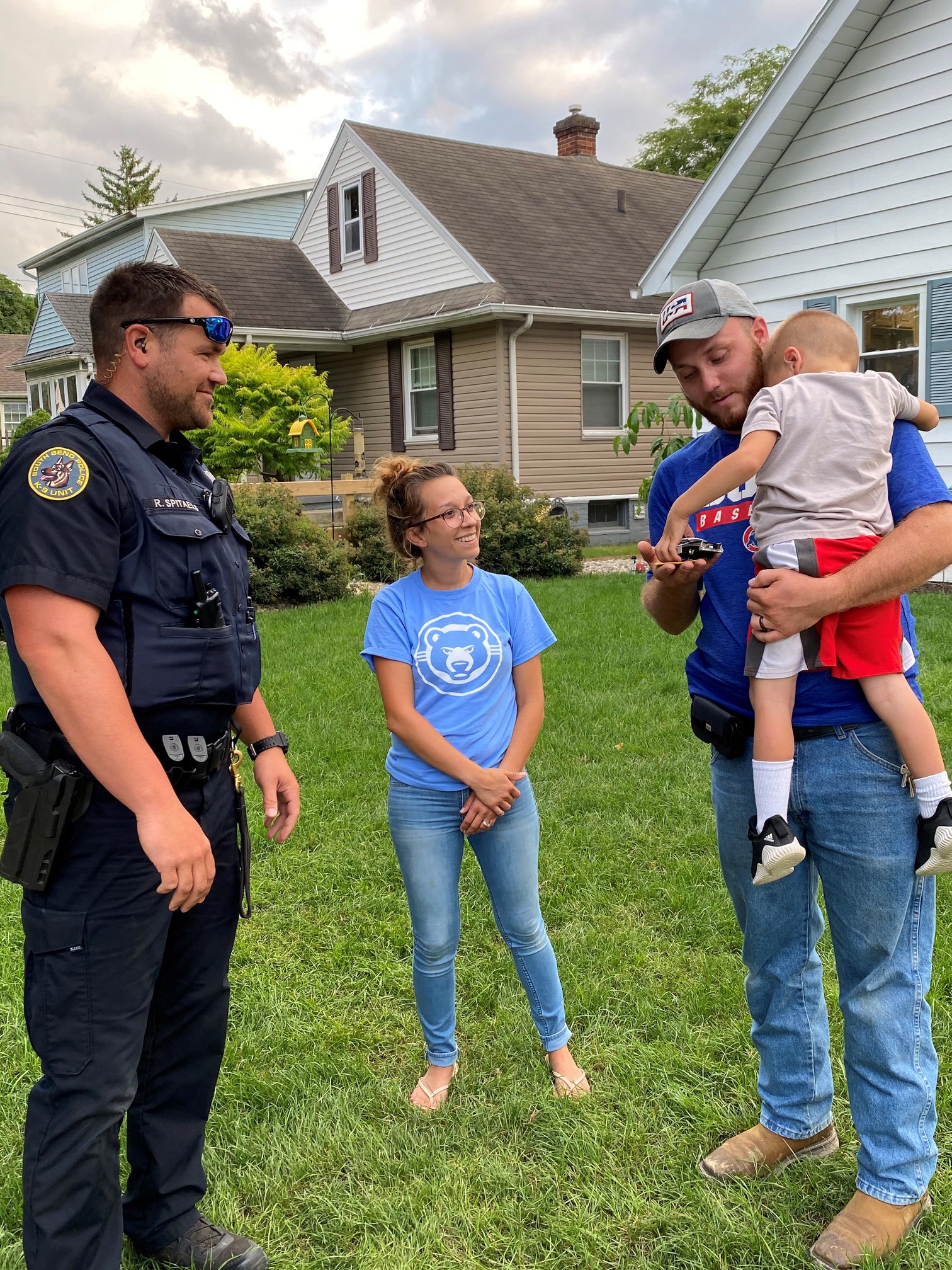 Neighborhood Watch Leadership
The continuity and success of the Neighborhood Watch program hinges on the person referred to as the Block Captain. The "Block Captain" is a community member who acts as a liaison between those who work and/or live in a particular area, and the officers assigned to that area. Through the Block Captain and neighborhood meetings, officers share crime prevention tips and information.
Getting Organized
Residents can form a Watch group around any geographic unit: a block, apartment, park, business area, office, or neighborhood. Several concerned residents, a community organization, or a law enforcement agency can spearhead the effort to organize. Most importantly, any community residents can join a Neighborhood Watch.
When a group decides to form a Neighborhood Watch, it:
Contacts the police department for help training members in home security, reporting skills, and information on local crime patterns
Selects a block captain who is responsible for relaying information to members
Recruits members, keeps up-to-date on new residents, and makes a special effort to involve all residents in the neighborhood
Works with local government and law enforcement to put up Neighborhood Watch signs, usually after at least 50 percent of all households in a neighborhood are enrolled
Keeping your Neighborhood Watch Group Active
It is important to keep all Neighborhood Watch Groups as active as possible. Below are some tips to keep a Neighborhood Watch group a vital force for community well-being.
Organize regular meetings that focus on current issues such as drug abuse, "hate" or bias-motivated violence, crime in schools, child care before and after school, recreational activities for young people, and victim services
Organize community patrols to walk around streets or apartment complexes and alert police to crime and suspicious activities and identify problems needing attention
Adopt a park. Pick up litter, repair broken equipment, paint over graffiti
Work with South Bend Code Enforcement to advocate for dead bolt locks, smoke alarms, and other safety devices in new and existing homes and commercial buildings
Start a Facebook page or publish a newsletter that gives prevention tips and local crime news, recognizes residents who have "made a difference," and highlights community events
Don't forget social events that give neighbors a chance to know each other — block parties, potluck dinner, neighborhood softball games, and so on
For more information, visit Neighborhood Resources Connection.
To find out if you have a Neighborhood Watch Block Captain in your area, or for more information about the program, contact the South Bend Police Department at (574) 235-9037.